The very last day of the Uruguayan trip, we took a city tour of Piriapolis. I´m mostly against city tours because they are usually a bus ride with few stops along the way and they give you no time to explore and take good photos. (I´m totally against taking pictures from the car!). Since walking long distances is a bit hard for my mom and her bad knee, I decided to take the city tour. Piriápolis founding father is Francisco Piria and he had a pupil who was an alchemist and templar. His name was Humberto Pittamiglio. He built the castle in 1956. If you stand on the patio and point your digital camera up, the LCD screen will purple lines. Those are energy lines and the castle was built there on purpose because of the high amount of energy surrounding the place. He was an alchemist, after all.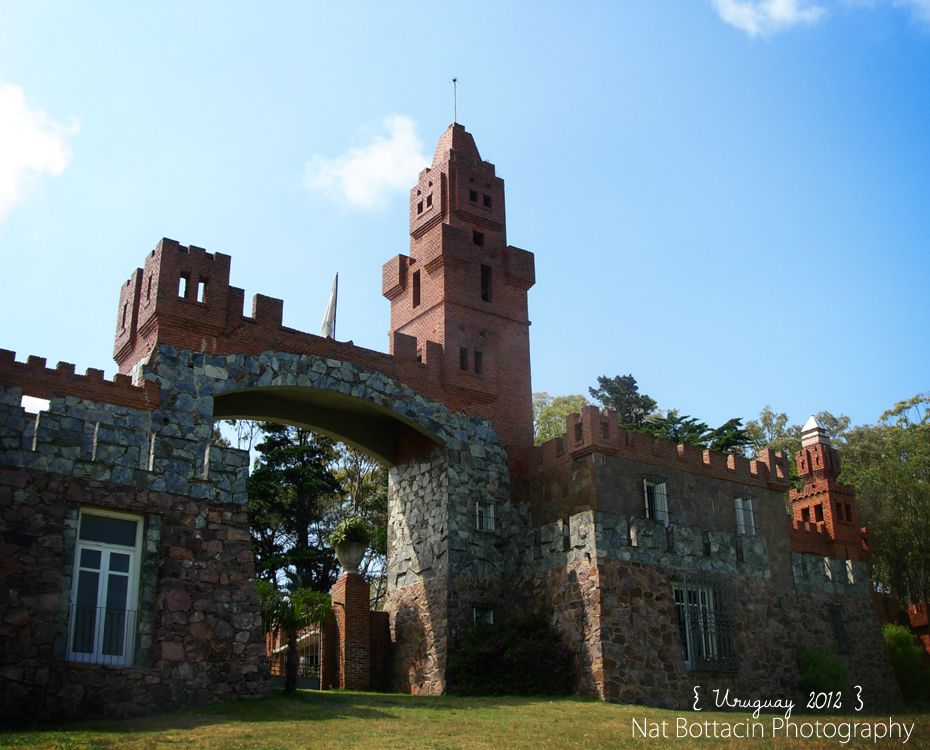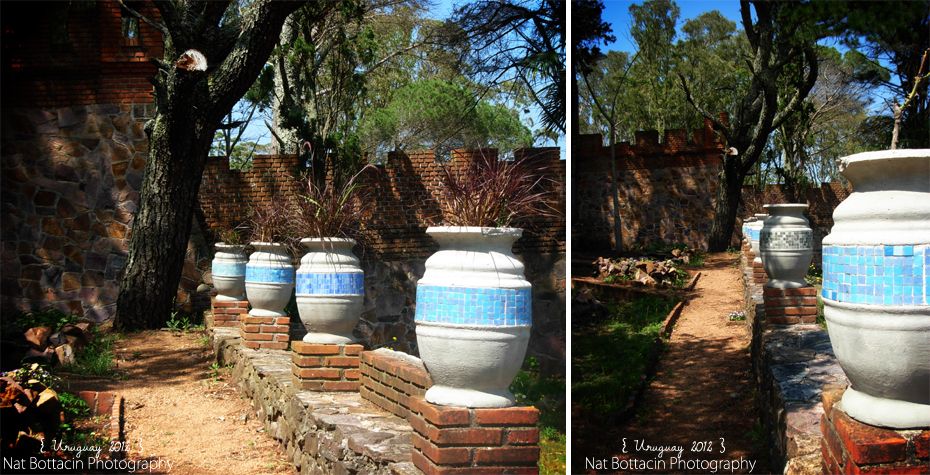 We also visited the Pan de Azucar, a rocky hill with a camping site on its base. There´s a small zoo but I didn´t like it because the poor animals looked sad inside their cages.
The bull is a popular stop. Going up 33 steps you reach a sort of balcony where this bull stands and rumor has it that if you touch a certain anatomical region, it brings you luck. So, you can imagine that everybody were making jokes about it and taking pictures of the others touching the bull´s "jewels". LOL!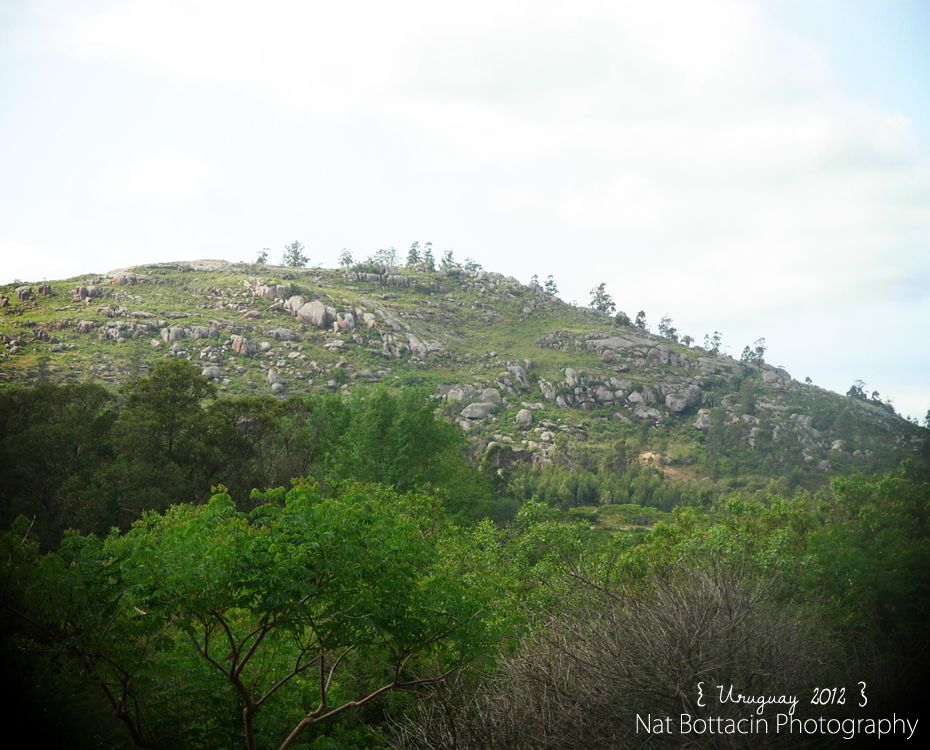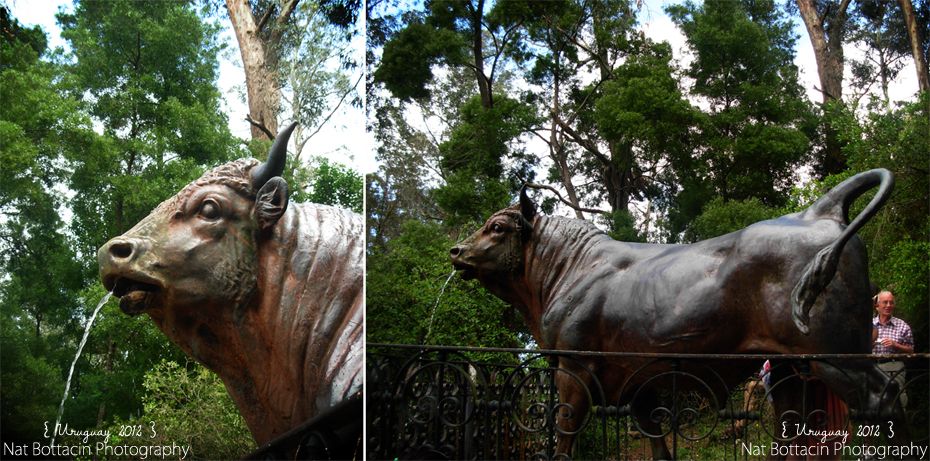 The very last stop of this city tour was Piriápolis highest top, the Cerro San Antonio. As you keep riding up on the bus, you can find prettier and prettier houses on the sides of this rocky formation. It´s a spiral that takes you up to the top and once you reach it, there are some souvenirs shops, a small (very small) church and you have spectacular views of Piriapolis and its four beaches. It´s a beautiful scenario in front of your eyes.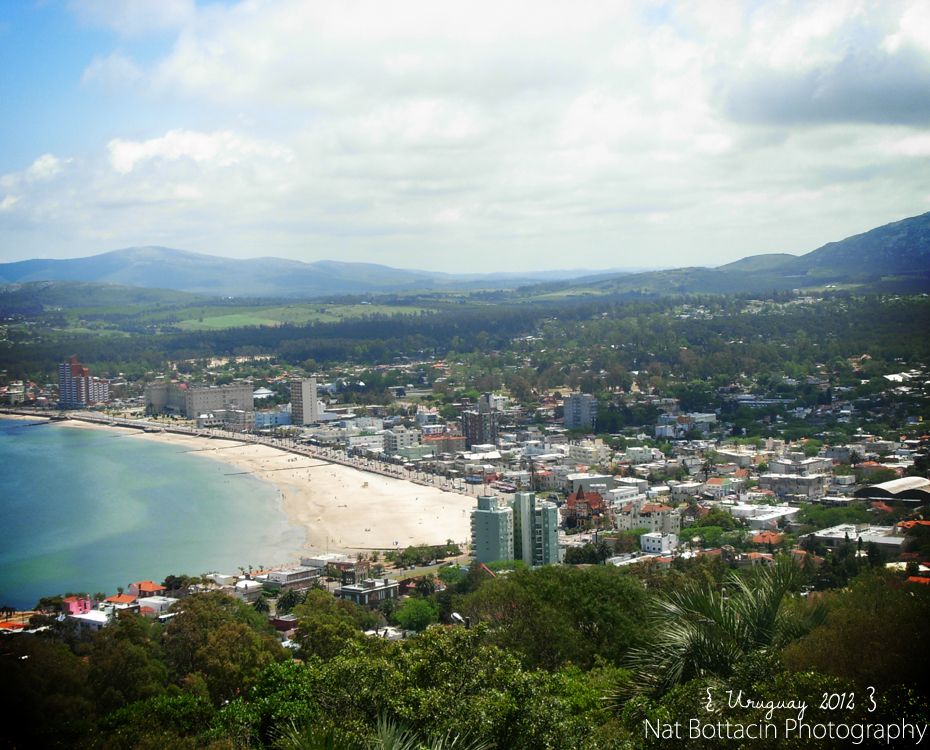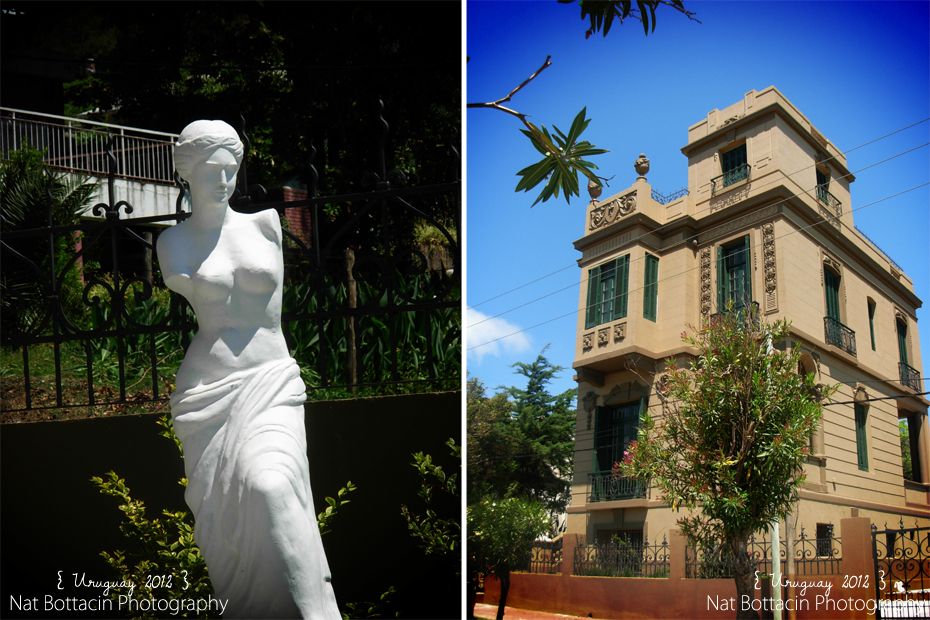 This is my very last sunset in Piriápolis. My hotel room has a terrace/balcony with a small table and patio chairs. It was lovely to sit down there during the magical hour with a light cardigan on, taking in the prettiness and the orange colors of the sunset as the day was coming to an end.
We had some pretty perfect sunsets during our stay in Uruguay.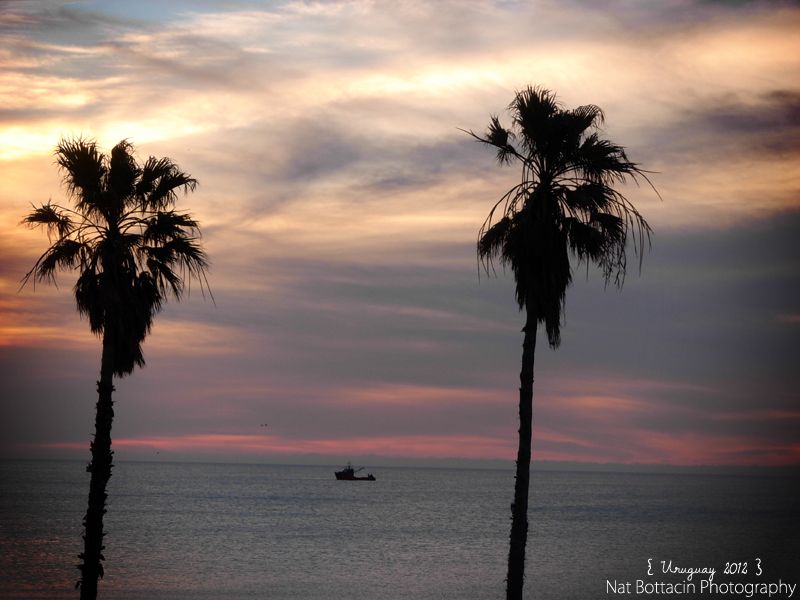 After five posts, I´m done with the Piriápolis photos. Next Thursday, I´m starting with the Cabo Polonio sets (I think there are gonna be 3 sets). Stay tuned! ♥