Punta Ballena is a bit of land by the water between Piriápolis and Punta del Este. It greeted us with a thick layer of fog that got thicker the closer we got to the water.
And Casapueblo is by the water. It´s built on a cliff and it was covered by a dense cloud of fog that hid its rounded and pointed tops from our eyes.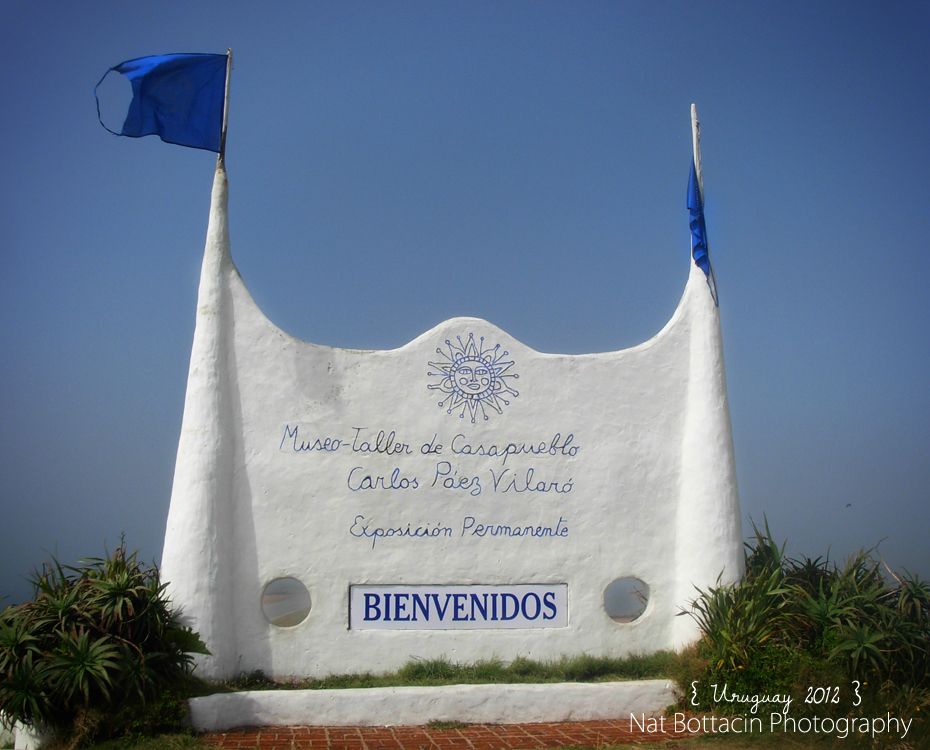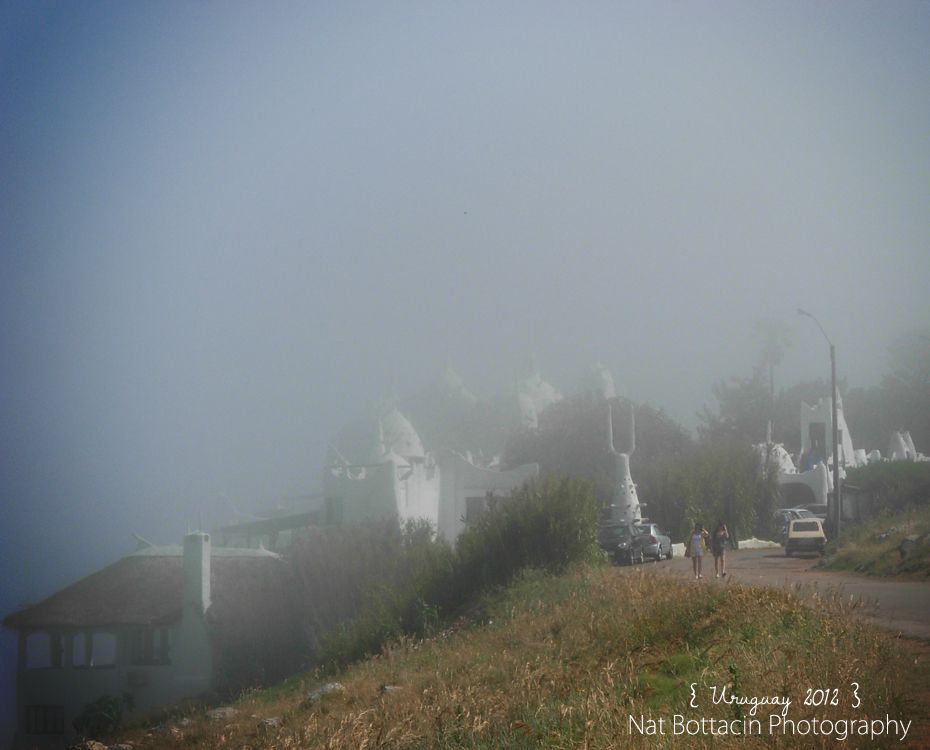 Casapueblo is a house.
Casapueblo is an atelier.
Casapueblo is an aparthotel.
Casapueblo is a art museum featuring a permanent exhibition of Carlos Paez Vilaró´s artwork.
Colorful artwork with bright shades of blue, orange, green and yellow.