The morning of my second day in Ushuaia I woke up early. The girl I was travelling with slept soundly and I didn´t understand how she was able to be sleeping when we had so much to see and discover there!! (Up to this day, I don´t know the reason why she tagged along if you ask me!) Anyway, the plan for the day was a visit to the Tierra del Fuego National Park and I was excited about it.
The sun was still trying to make up its mind about shining or not when we got to one of the entrances of the park. Actually, it´s a train station for the Fin del Mundo train that takes you for an hour ride inside the park. We didn´t take the ride because we were advised against it by a couple of people who did it and thought it useless and a waste of money. So we drove to the main entrance and waited for the other tourist of our group to start the trip. While waiting I met up with an old friend from years past: a bit of snow on the ground. It was more ice than snow by then but it served its purposes. It made me miss the old snowy days...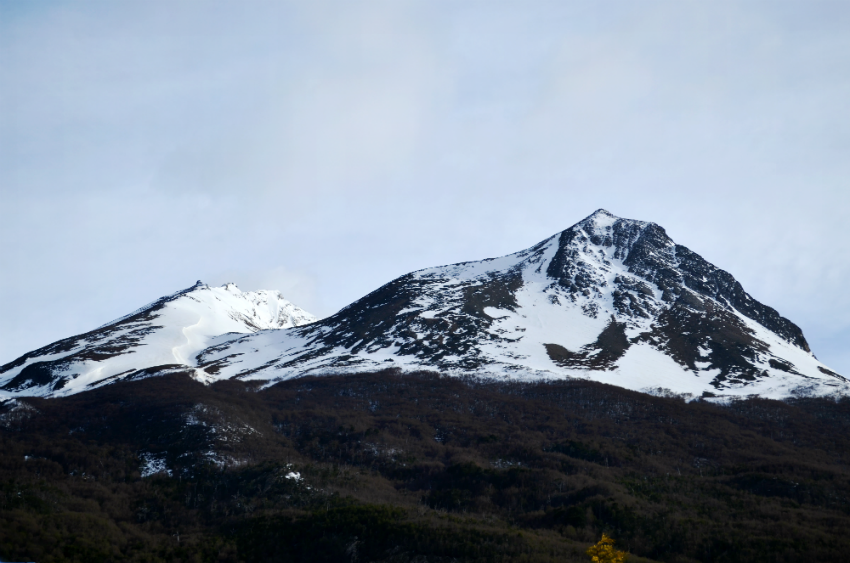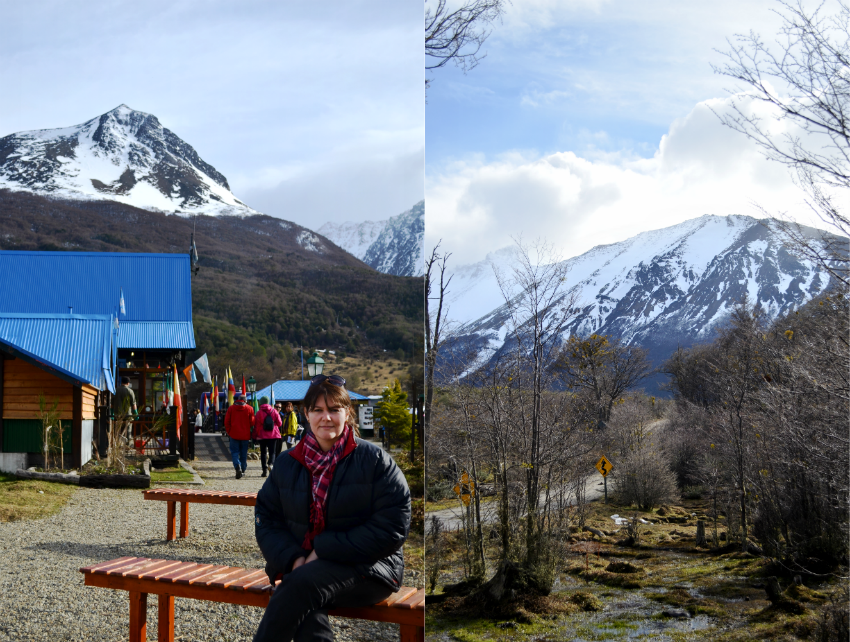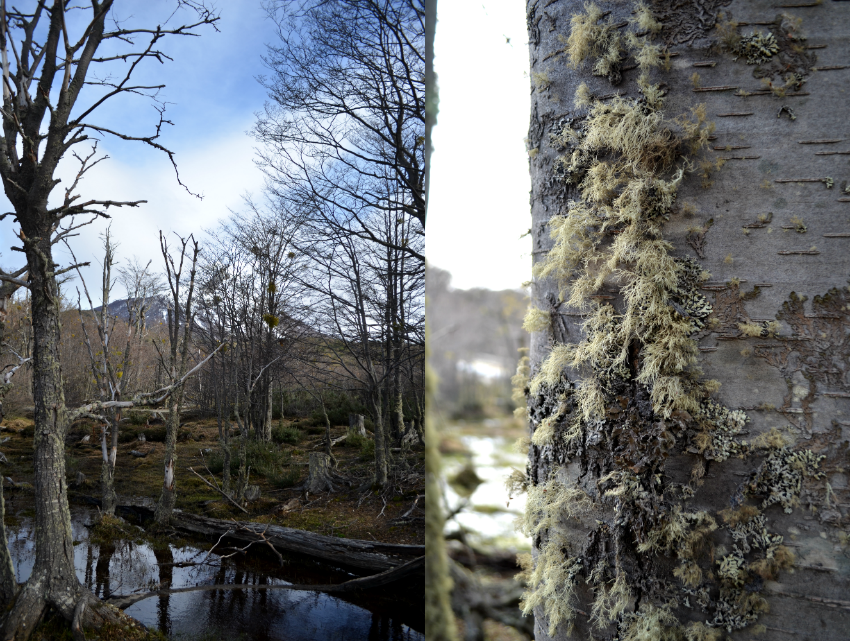 As we kept on moving inside the park, we came to a sightseeing point by a lake. The wind was blowing strong when we reach the water by foot and from there we took a walking path to a very small cafe in the woods. The water of the lake was not only gelid but crystal clear. Our guide explained that it was impossible to swim because, even during the summer time, the water was freezing cold and one could die of hypothermia in 10 to 15 minutes.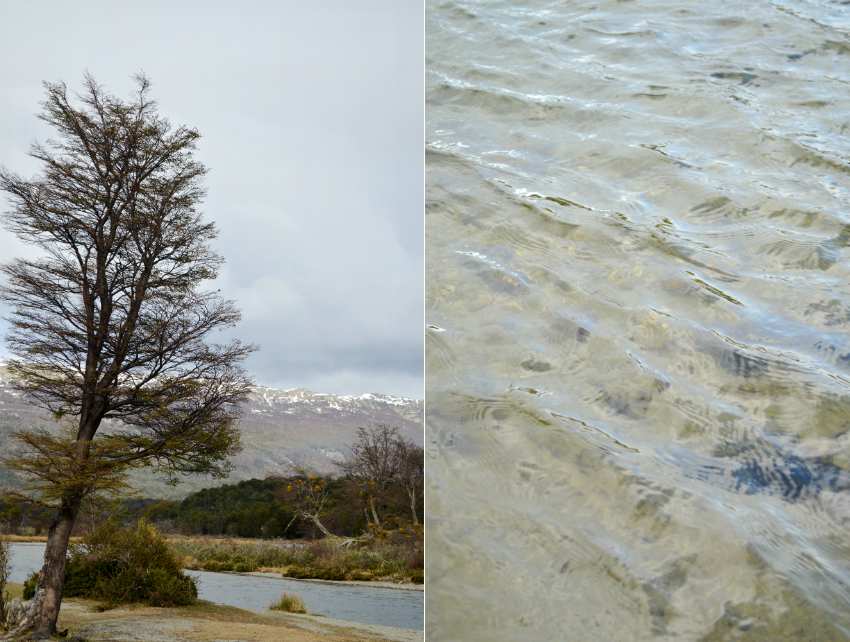 By the time we finished some hot chocolate and coffee drinks and bought some souvenirs, we gathered by the bus and traveled to another location inside the park. Another sightseeing point by the name of Lapataia Bay. By then, the tour guide had already told me that he was into photography as well and we were talking about lenses and shooting with Nikon (we´re both fans!) and he even took some pictures of my travelling companion (do I sound a bit like Jane Austen with that?!) and myself mastering the photographer pose as we laughed out loud!
We were thinking about having a late lunch as soon as we got back into town. Luciana wanted to try crab king but I said a loud "NO!" the moment Ruben (the tour guide) told us they have the crab kings alive in big tanks at the restaurants and we were to pick the one we wanted to eat and they would kill it for us right there and then. Hell, no, I am not doing that! I´m not a vegetarian at all but I can´t look at the face of a crab king knowing that it is about to meet its maker because of me! I rather not knowing the face of the animal I´m eating. Thank you very much!