Following our itinerary, we continued on our tour around town to Habana Centro where most of the goverment buildings and embassies are. The Capitolio building is a huge structure being restored and surrounded by metal pipes that almost look as if they were engulfing the building. You can still see how beautiful and elegant it is! It´s been under restoration for the last 10 years. Hopefully it will be done soon enough.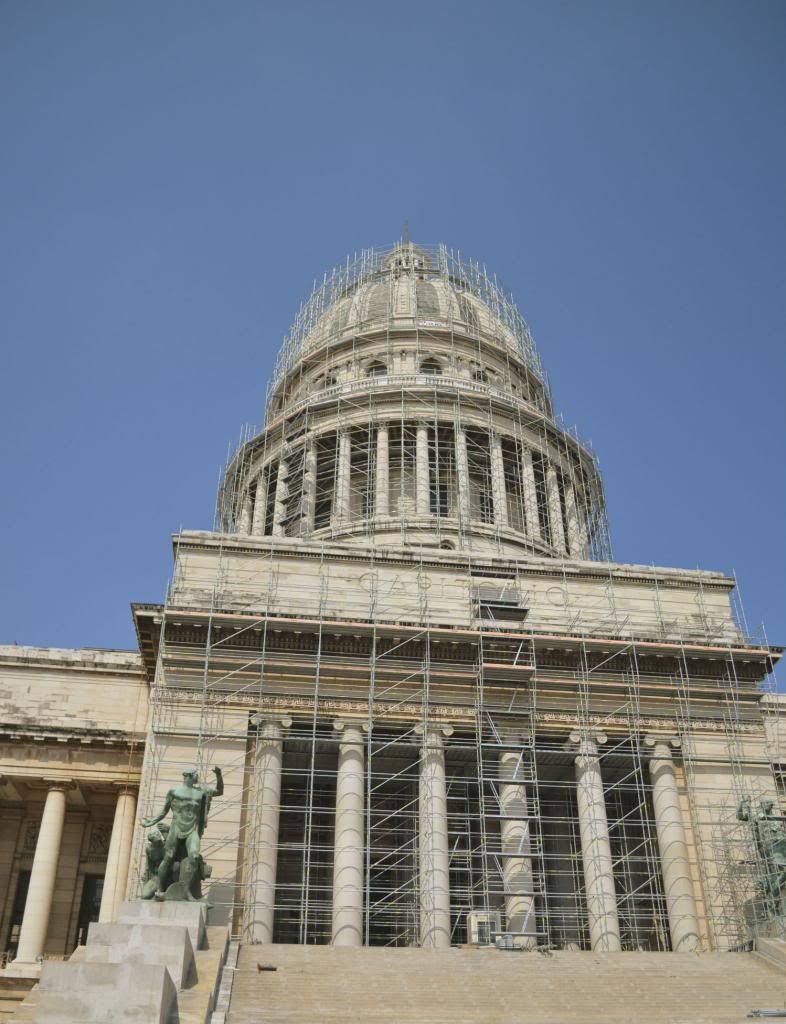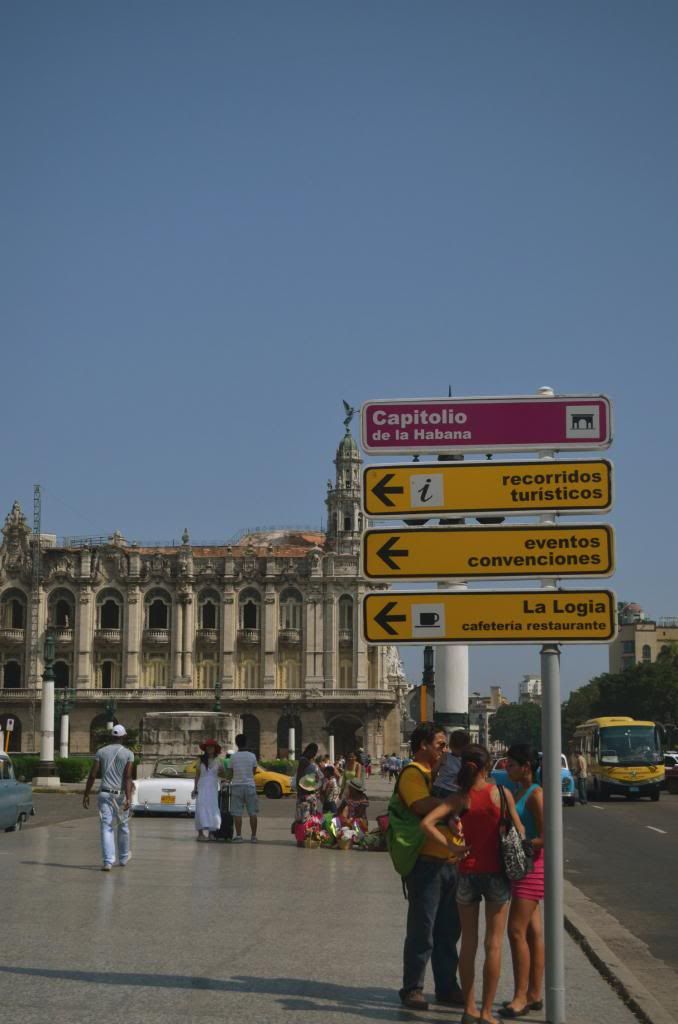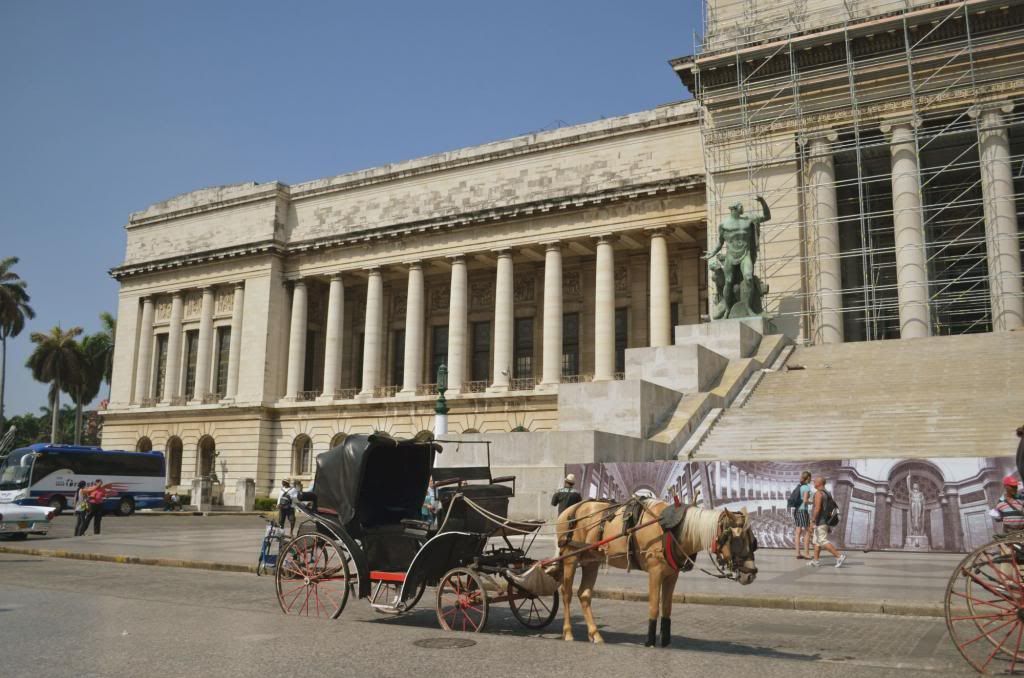 Walking a block away from Capitolio, we found the Gran Teatro de la Habana, a gigantic building with magnificent statues and facade. There we learnt the reason why most buildings in La Habana have arcades with galleries to walk by. It was required by law that private constructions and builings have arcades to provide shade to walk by due to the intense heat and sun. Wonderful idea, if you ask me because it was so, so hot there (and it wasn´t even noon!). It was around 34°Celsius (still a good month away from summer!)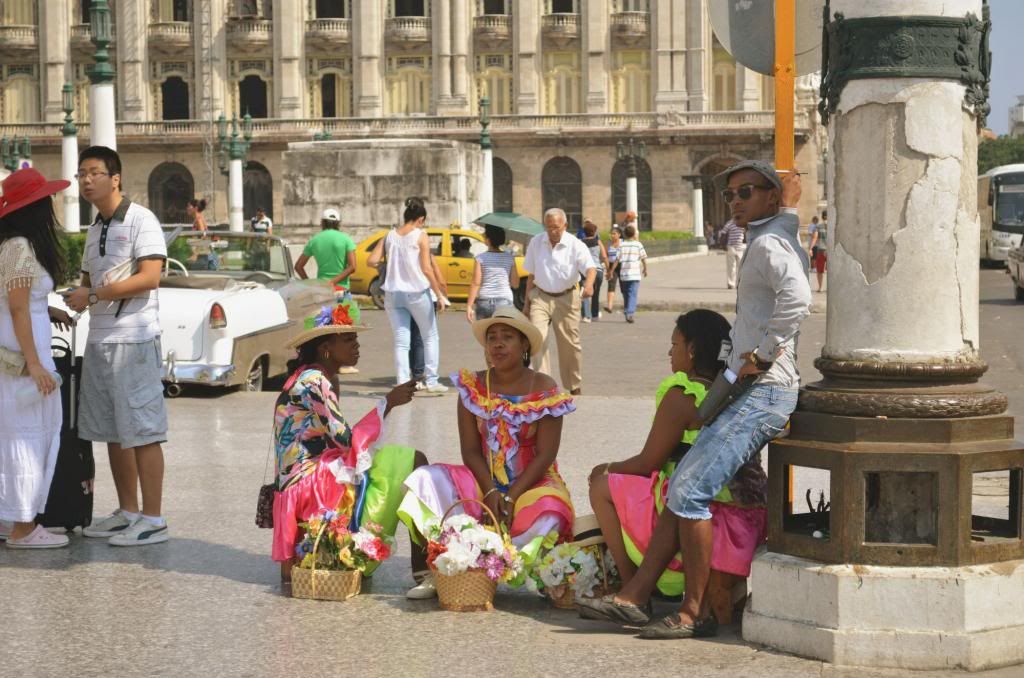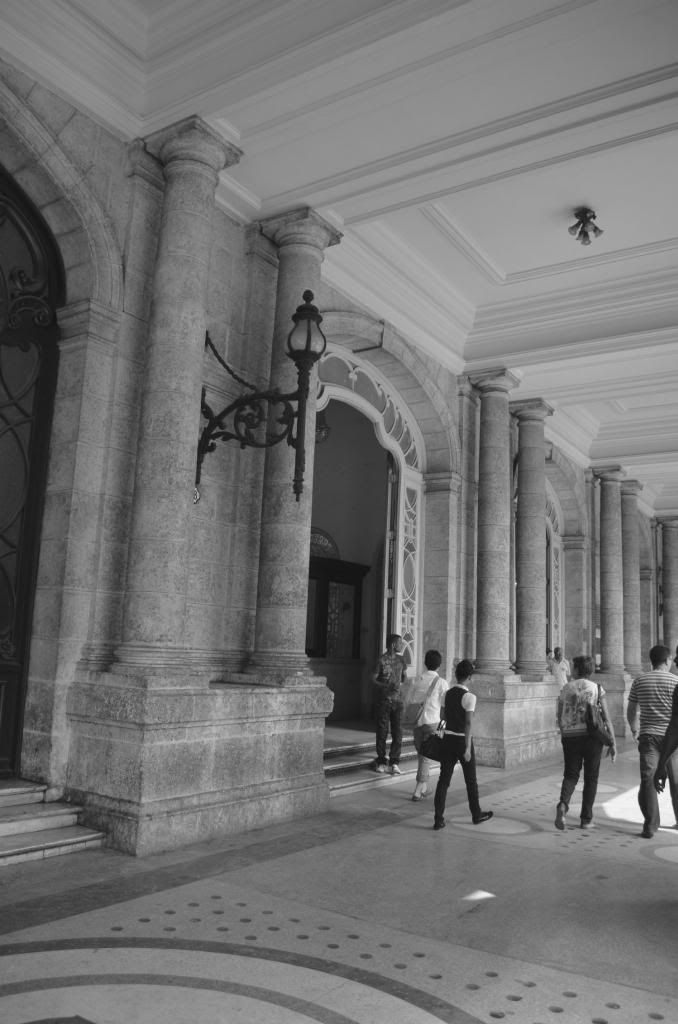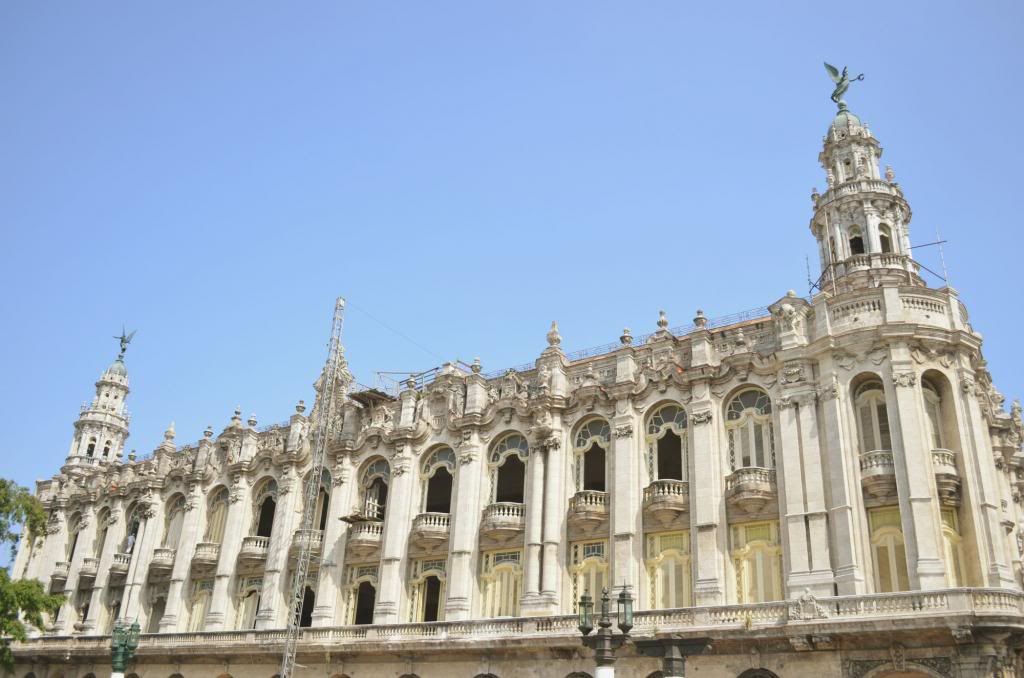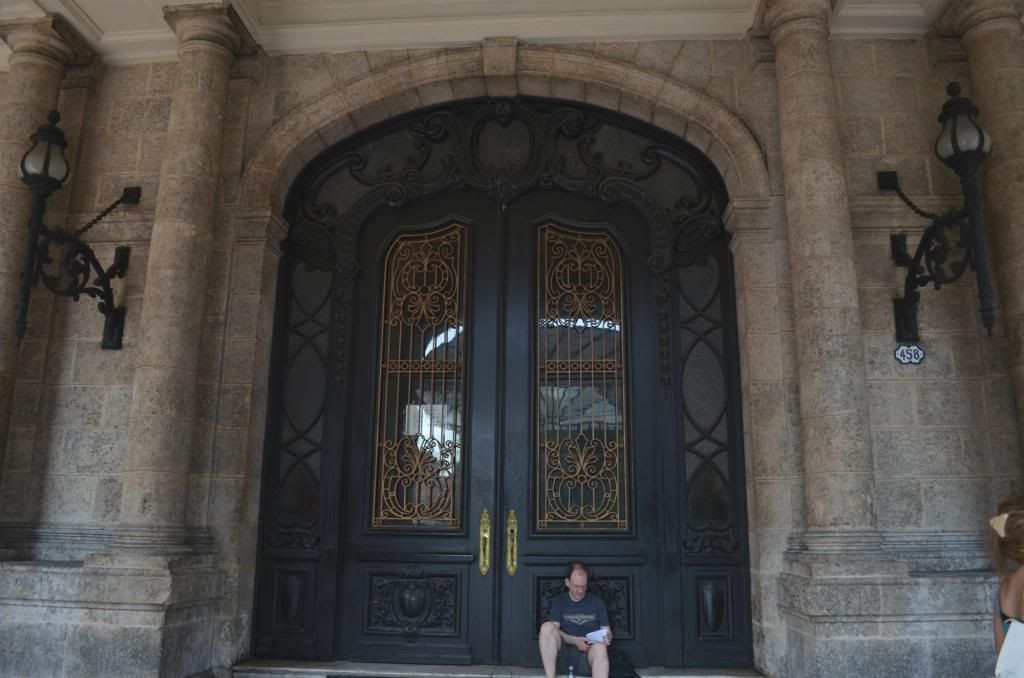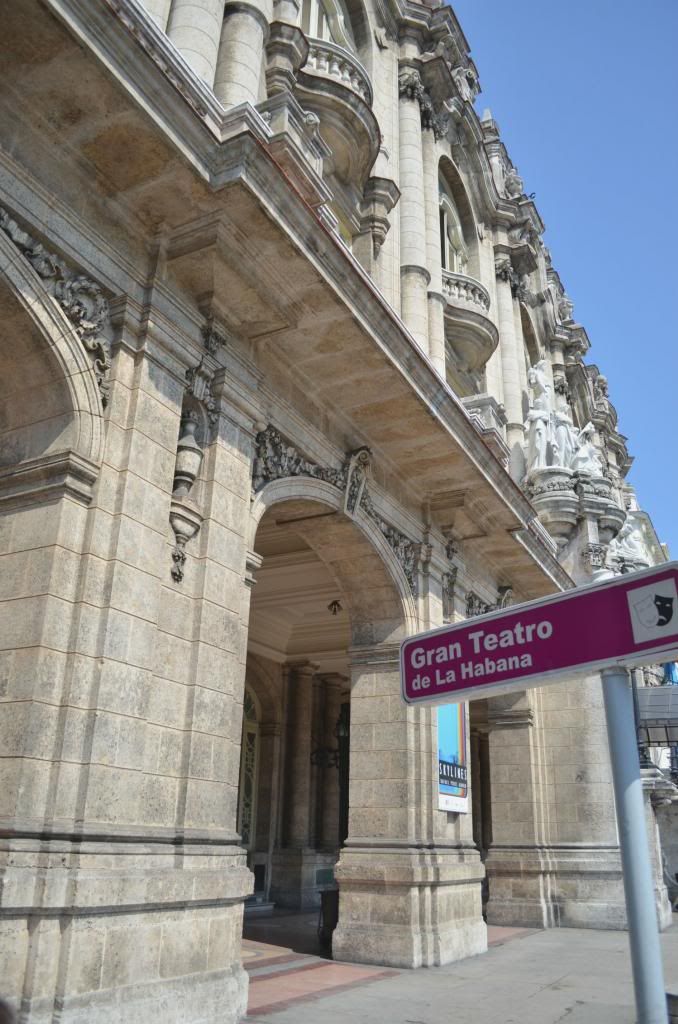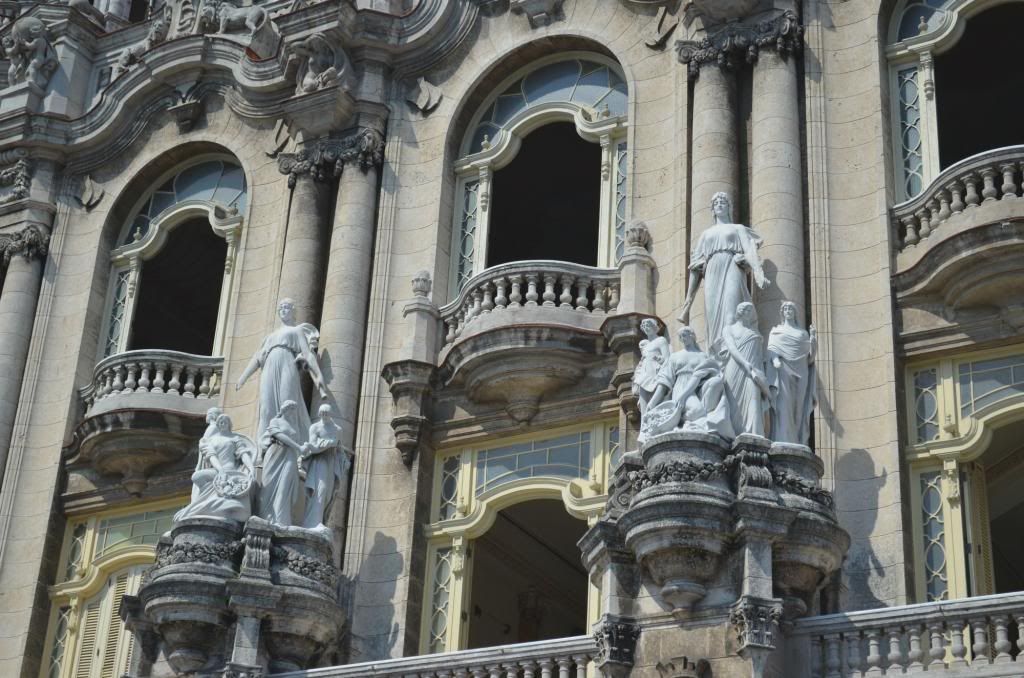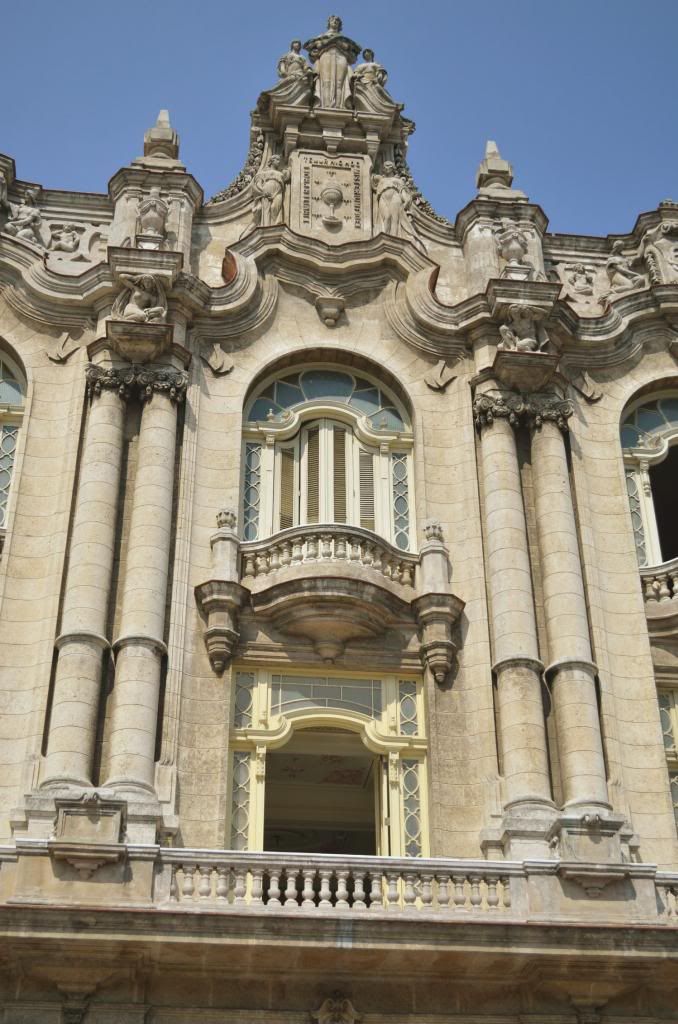 Opposite the Capitolio one can find the Cuban conventillos, broken down and crumbling buildings that one would think are uninhabitable but are the home of many families of many, many members. Besides its broken and almost sad appearance, they are still so photogenic!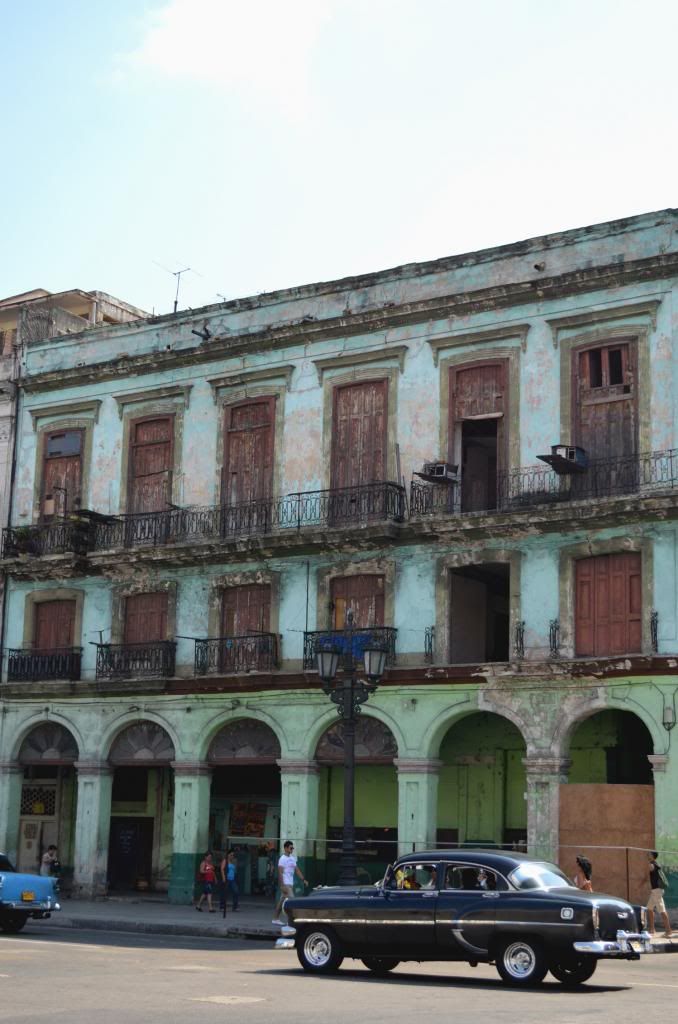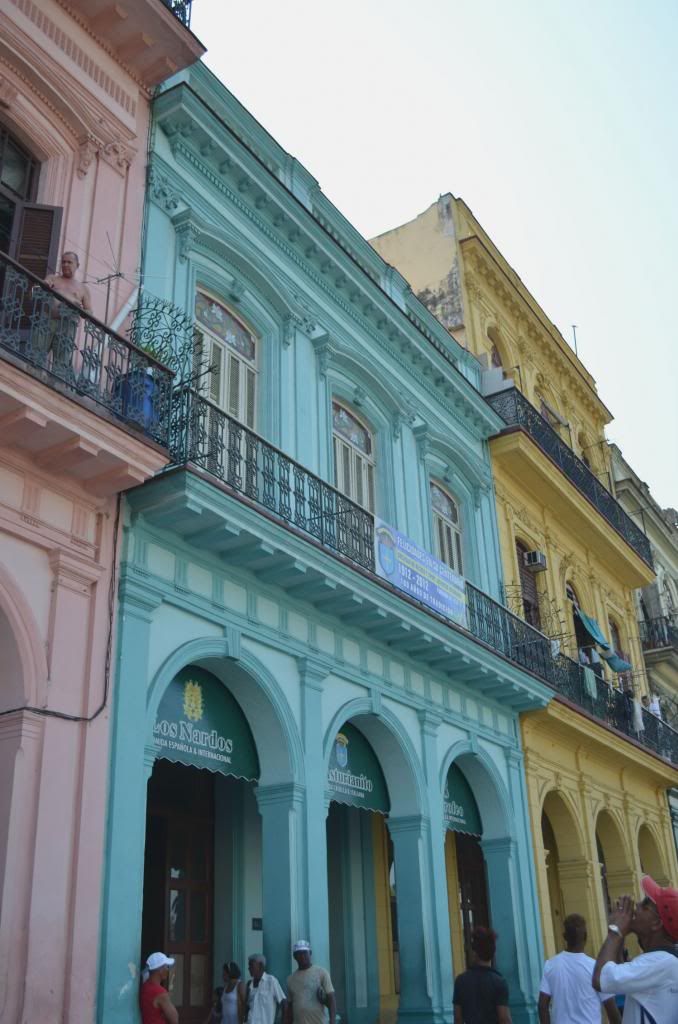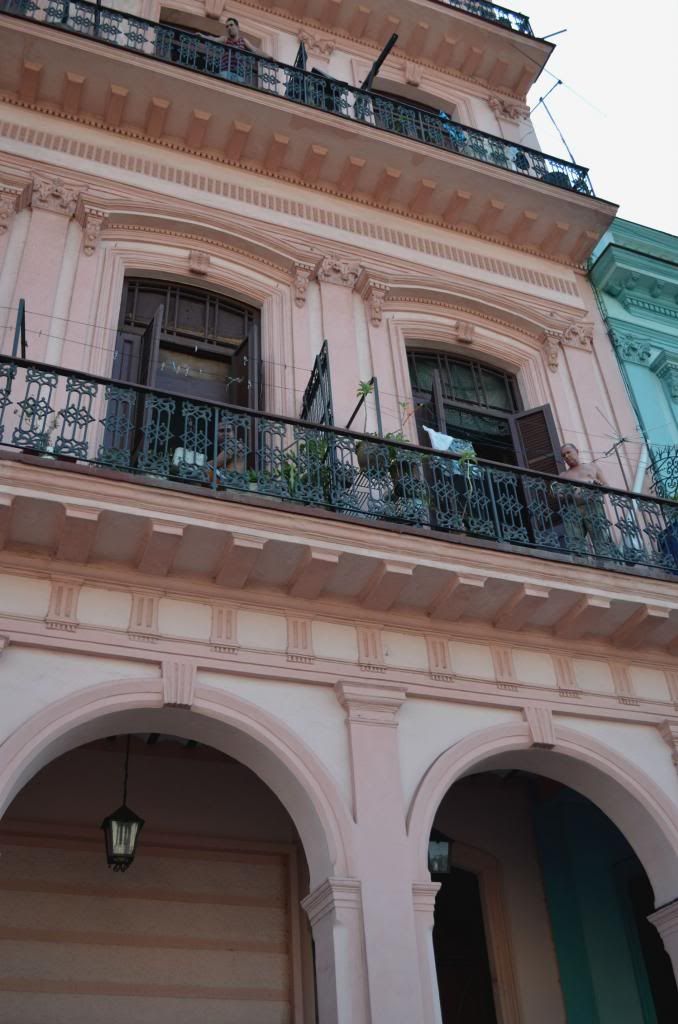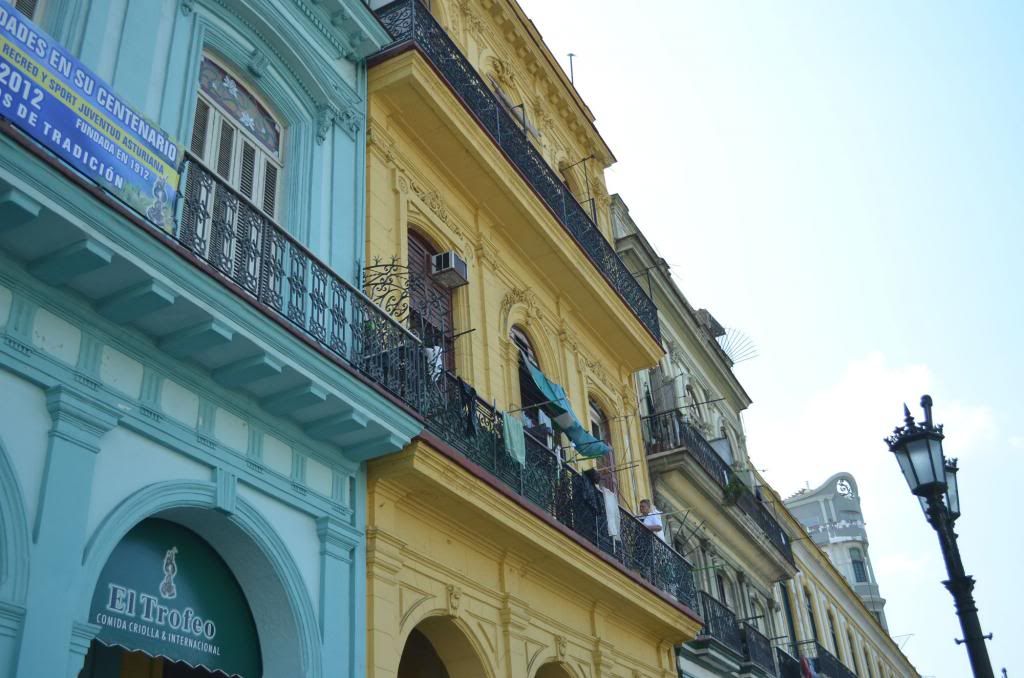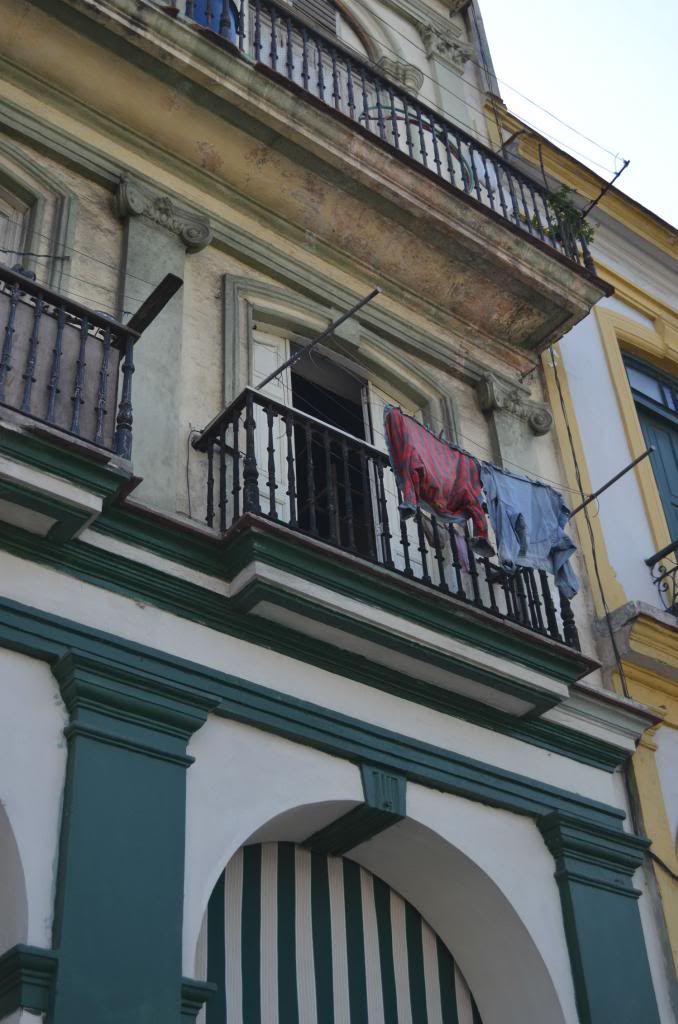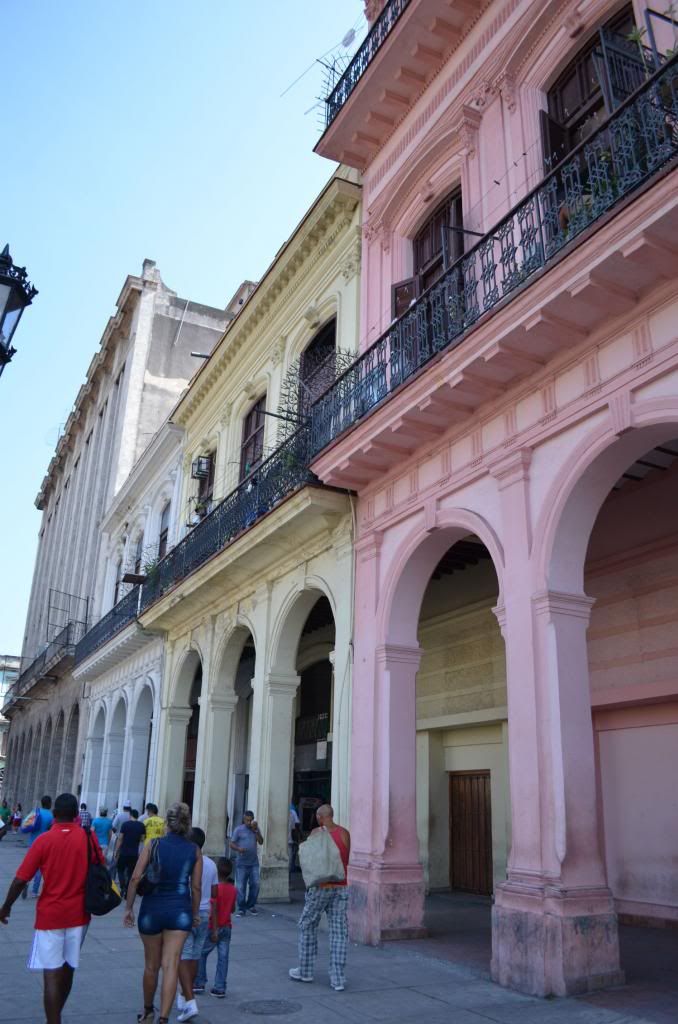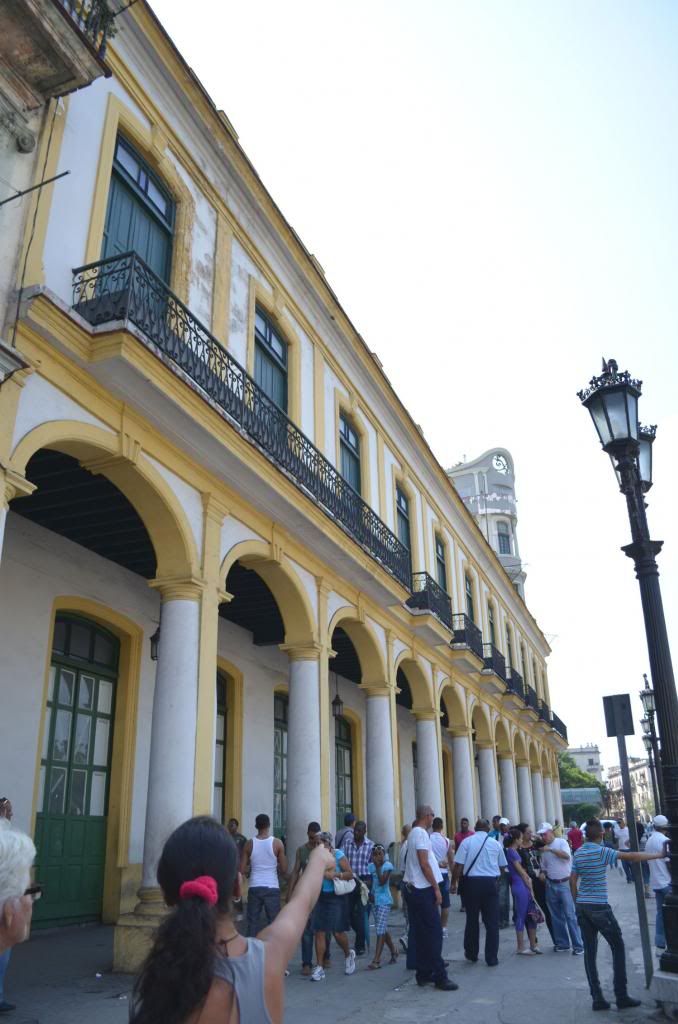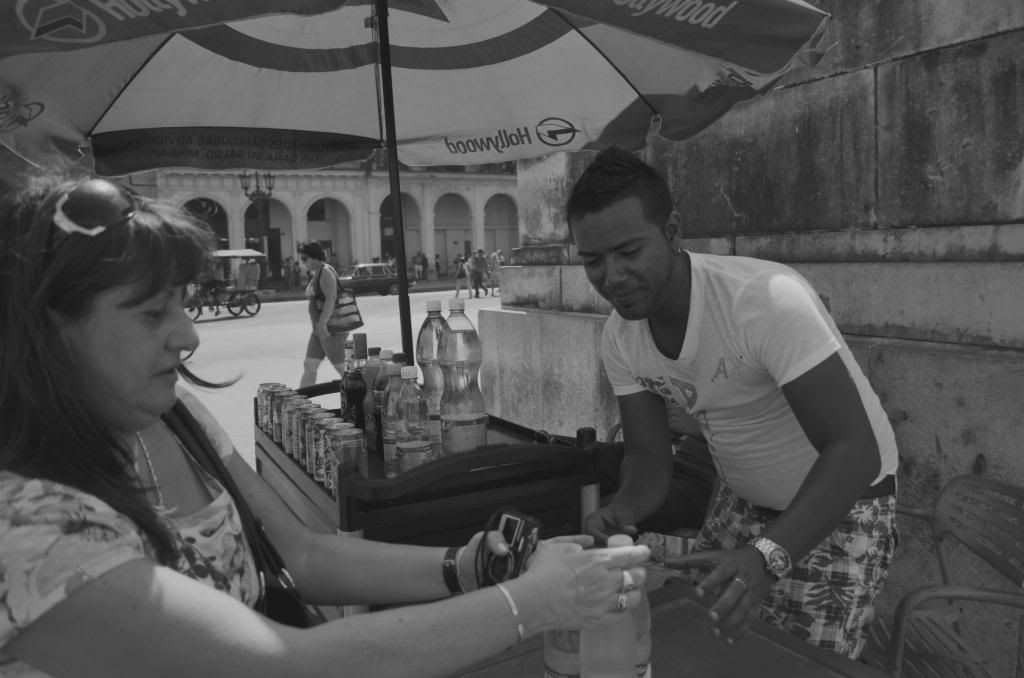 Up next is Habana Vieja... YAY!!
(I´m struggling between writing HaVana (the English word) or HaBana (the Spanish word) but, since Cubans speak Spanish and it is also my native language, I´m gonna stick with the Spanish word and even use the Spanish names for all things from the island. It is also more fun to read!